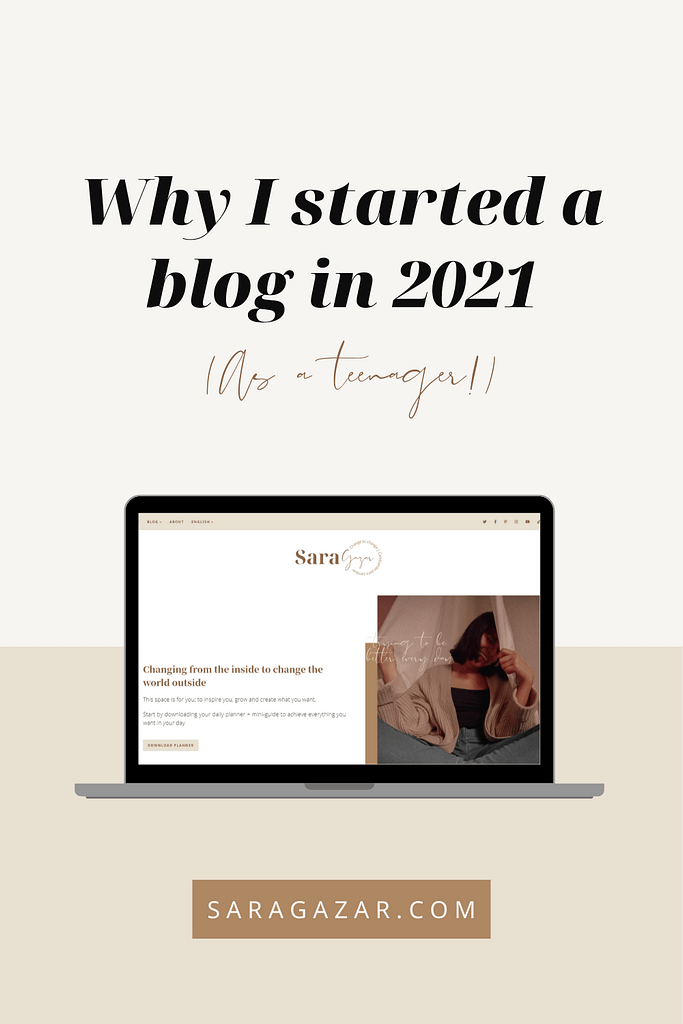 Has it happened to you that you wanted to do something with your life and say what you think? Well, that happened to me a few months ago and thanks to that I started a blog (this blog).
My name is Sara, I am a Mexican girl and high school student (and now a blogger-ish lol).
My life has always been a mess with such hopes for constant improvement.
I have always had this desire to share and help others. Although, honestly, I have never known how to do it in the best way. However, I know that I want to live to be the best version of myself and put a grain of sand in this world to help more people do it too.
It was for this reason that the idea of ​​a blog began. In fact, I started it a few months ago. But I had to undo everything by chance (I'll tell you about it a little later).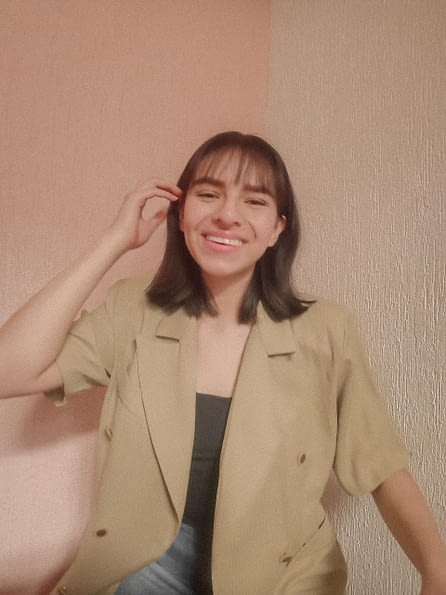 Why did I start this blog?
Well, the idea of ​​what this blog would about came up relatively recently, a couple of months only. However, the idea of ​​having a blog began in 2019 without having a clear idea of ​​what it would be.
This was because one day I found a free course on how to design a website and, since then, I began to research and learn more about everything related to marketing and content. Although he had not yet done anything of his own.
Then ideas began to emerge and, as I told you before, create a blog (with this same domain). I had created a pretty cute design I must say. But I still had no idea what I wanted to achieve with it and didn't feel like it would represent me one hundred percent. Then I had to close it for a few months since the hosting (like the house of your website) expired, and I had no way to pay for it.
Afterward, I started watching people like The Bliss Bean, Beyond Words, and Iris Roig. Who inspired me to change my life and then the topic of this blog.
Resuming that motivation to create my blog, in February 2021 I began again to put all the things that I wanted to do on the table. And so the ideas and content that you now have here emerged little by little.
The idea of ​​this blog is about being inspired, improving, living being the best version of you, and helping this world. I think you can see this reflected in the blog categories, posts, and others resources.
In the conclusion of this, I started a blog because I really like the whole process of creating it. I love writing, and I can spend hours and hours learning, writing, and doing everything related to this blogging world.
What will you find here?
In this internet space, you can find posts, resources, products, and recommendations that will help you to be the best version of yourself, to have a better relationship with yourself and with the world around you, to achieve what you want, and more.
You will discover new posts every Tuesday at 2:30 p.m. And by subscribing to my newsletter, you will receive your weekly dose of inspiration every Wednesday at 10:00 a.m. to start the day in the best way.
Who is this blog for?
This blog is for all those people who like the topics of productivity, organization, self-esteem, learning, and sustainability. In general, those who want to achieve what they want with a medium aesthetic and fun touch.
The goal of all this is to grow together and create a beautiful community supporting each other to be better. To be honest, I am not the greatest expert on any of this, but together we will learn more and more every day.
So if you like this idea, will you join me on this journey to be the best that we can be? If so, leave me a comment that I would love to hear about you and get to know you better.
You can also find me on my social networks: @saragazar on Instagram, TikTok, and YouTube, and @saragazarr on Twitter and Pinterest.
I wish you a nice day and the best of lives.