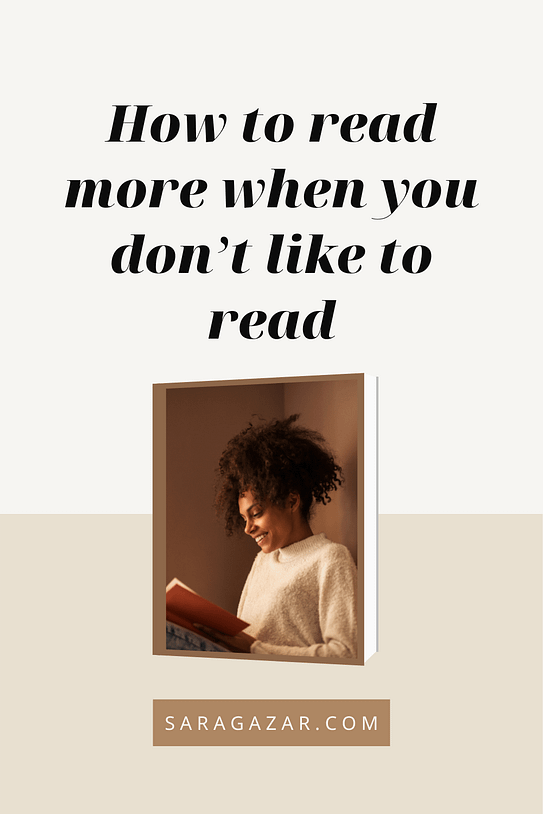 One of the things that we all want to do more, but many times for one reason or another we cannot do is read more. And maybe one of those reasons is that you don't like to read. So this brings to your head the question of how to read more when you don't like to read… However, I believe that, although reading doesn't necessarily have to be for everyone, we can all love to read by finding what is for us and removing those ideas that at some point we made (or were made to believe) about reading. And all this I say from my own experience.
Previously I wasn't a fan of reading at all, I just couldn't. I got bored, tired, fell asleep, and then the next day I'd quit. And well, even though sometimes I still fall asleep reading when it is already night, I can say that now it's one of my favorite activities. I really enjoy it and can do it for longer without feeling forced or something. I just kept changing a few things in my daily routine and my reading chip was quoted.
And, after this little story, I will say that I would like more people, like you, to read more. Reading is something that can help you in several ways and that can be greatly benefited. So, in this post, you will find some myths behind reading and some tips so that you like reading more and more.
Well, before we begin, a little notice that I will be making a lot of assumptions throughout this article. But books are really amazing! You can live and learn a thousand and one things from them and without a doubt, there is one for everyone.
"" A reader lives a thousand lives before he dies. He who never reads lives only one. George R. R. Martin (1948-) (twit)
Having said that, let's get started.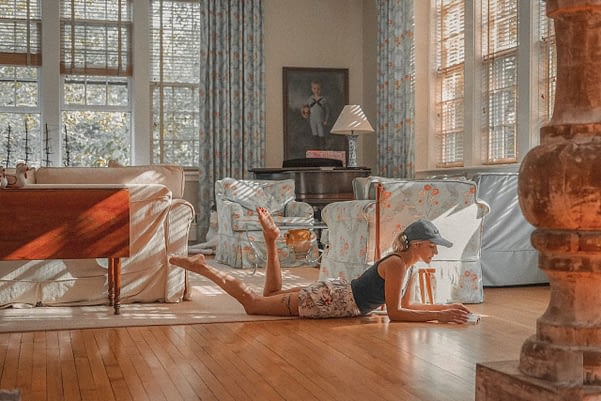 Demystifying reading
Let's first demystify some of the most common myths around reading, so that we can get started without those half-negative thoughts. Shall we?
Reading is boring
Surely at school, they had you read a book or text that seemed like that to you; bored. And that's probably why you don't like to read. The act of reading stayed in your brain as something negative, boring, and forced.
If this is your case, my recommendation is that you find a book that really interests you (or that catches your attention) and starts reading it without much thought. You may end up being surprised and love, then, to read.
Reading really doesn't have to be boring at all. Pirates, romance, action, adventures, information, legends, stories, biographies, and interesting characters or people are some of the things that we can find. Not all books are boring like school books (hehe).
There is no book for me
I promise you there is something for everyone out there. Tell me what interests, hobbies, passions, etc. do you have? Whatever, sports, cooking, countries, the old west or another time, matter… Well, whatever you may have thought, there is surely a book on it. Try to think about it and then find something to read related to it. It can be both fiction and non-fiction.
If nothing comes to mind right now. You can try reading books that are aimed at different age groups; like children's books, which are full of fantasy (like the little prince) or books of adolescent romance, or maybe a book about history or business. Don't feel stuck on something you think you should read.
You can also try reading articles on blogs of your interest (like this one) or on platforms like medium. Or even read short books or books that contain single-page chapters or poems to make it easier for you to continue. Books are not the only option, so look at everything out there and you will surely find something that is for you.
Also mention that if you start reading something that you started to hate halfway through, stop and find another, don't force yourself to finish it.
Reading is difficult
Well, this is not a myth at all. For some people, the act of reading is actually complicated. Especially those who have to deal with dyslexia, ADHD, memory loss, or some other problem that makes this task more difficult. It can also apply if you get tired from day to day. I understand you, school, work, and life, in general, are tough.
However, it doesn't mean that reading has to be totally off your list. The best for this is audiobooks, because yes, they count as reading. They are great because you can listen to them while doing something else, activity, driving a car and in general to start in the world of reading.
So if reading is difficult for you, audiobooks will still give you all the benefits of reading!
I don't have time to read
I think we can all have time for everything, it is just knowing how to organize it better.
Did you know that the average person spends an average of 57 minutes a day on Instagram? Well, we could try to take 10, 20, or 30 minutes from some activity that does not benefit us that much, like watching Instagram and Facebook and dedicating it to reading.
You can also try to do it at different times throughout the day. For example, you can read 5 minutes or three pages in the morning after waking up, then another 5 minutes or three pages before or after lunch and repeat it again in the evening and before bed. And that's just like that, you've already read 20 minutes or 12 pages a day, 360 pages a month, and 12 or more books a year. All without spending a lot of time, and it ends up making you tedious.
How to read more when you don't like to read? My best tips
Now, how can you start reading? Well, I think I was answering it little by little in the previous points. But collecting, this is the best that I can recommend:
Find something you really like
Choose what kind of reading material you would like to start with; books, articles, audiobooks.
Then, start looking for titles in the genre or theme that you like the most. Some of these can be suspense, action, adventure, business, biographies, romance, horror, history, science, etc., etc.
If you are looking for some recommendations, here are some of my favorite books.
Include reading in your routine
As I told you in the myths part, you don't need to have a lot of time to start reading more. 10 minutes a day is more than enough to get started.
Find little moments in your day when you can read when you can sit back, relax, and enjoy it. It can be while you have a break at your work or school, while you go in the car or bus with an audiobook, etc. Start with one page and continue slowly.
Do it in company
A great way to motivate yourself is by doing things together. This may be with a friend, family member, partner, etc. Begin to read a book that both catches your eye and that you read at the same time together. Or that at the end of the month (or after a certain time) they share their thoughts on the book. In this way, they will be more motivated in a certain way to keep reading.
You can still find a book club where several people share their thoughts. In my newsletter, every month I will propose you a new book to read, and we will be able to share our thoughts at the end of this one. You will have new book suggestions, so we can be reading buddies together 🥰
Take it easy
Reading is an incredible habit that can help you a lot. However, like everything in this life, it takes some time for it to form as a habit. So don't stress yourself out and take it easy.
Start and go little by little, so that you better know your tastes and reading times.
For example, now I know what kind of books I like. I know that between a suspense book and a teenage romance book I would go more for the suspense one. And I also know that I can read 5-20% of a book every day if I read 30 min.
So this is about going slow to learn more about yourself.
In summary
Reading does not have to be a boring or complicated activity. If you think you don't like reading, experiment until you find what makes you so into reading that you don't want to stop.
Nor do you need an infinity of time, nor many books. Find a single book or a post on your cell phone with a topic that really interests you and a little time each day.
Just remember that in my newsletter you will have new suggestions and book reviews to inspire you in your next reading.
Remember that if you have more questions you can leave me in the comments. I would love to be your partner on this book trip :))
Anyway I would like to know (well gossip hahaha) What books will you start reading with? Let me know in the comments!
I hope you have enjoyed this post. If so, remember to share it with someone who does not like to read and pin it to see it again later.
I wish you a great day, month, and life.
P.S. If you read the whole post, congratulations! You've already started reading more, it hasn't been that complicated, right?